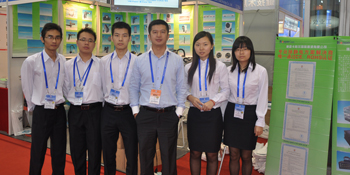 Integrating the product researching, developing, producing, marketing, innovating and servicing, as a comprehensive leading enterprise of anti-static technology, Kapper International is the first domestic developer and producer of the remote control intelligent ion fan. Company's products have been certified by CE, ROHS and third-party technical service institutes of high-quality test. Company has obtained over 60 patents including the product design patents, utility model patents and invention patents and it has earned itself honors like "Private Technological Enterprise", "President Unit of Anti-static Industry in China", etc.
As the leading brand of the Company, kapper focus on science and technology innovation and strives to become an industry brand. Leading the electrostatic equipment industry into the era of intelligence and technology, Kapper has successfully completed its transformation from mechanical products to intelligent products, and it will also bring about the science and technology innovation trend in the anti-static equipment field!
In the field of anti-static equipment, Kapper has huge advantage and influence with talents, resources, network, scale and experience. It has become a highly competitive pioneering enterprise. Its products applied in electronics, chemical engineering, printing, LED, LCD display, semiconductor production lines, and packaging, etc., are sold throughout the country, and exported to overseas. Adhering to the business purposes of "customer first, quality first and credit first", Company is committed to provide customers with comprehensive, diversified, and wide-level services. Company is willing to work with customers to create a win-win situation for the brilliant future!